Mr. Omelette Caterers, with over 25 years of professional experience, brings fresh breakfast classics to your special event. With our made-to-order menus your guests can watch their favorite dishes prepared right before their eyes! Our professional chefs and staff have the experience you can count on, no matter the size of your event. We serve top-notch breakfast catering in Bethesda at all kinds of events, including:
Weddings
Birthday Parties
Bridal Showers
Bar/Bat mitzvahs
Anniversaries
And More!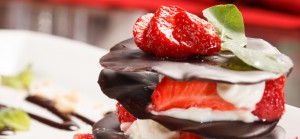 With our customizable menus and made to order meals, we know how to deliver a treat to each of your guests. All of our professional chefs are courteous and ready to serve your guests with delicious made to order meals including fresh omelets, savory crepes and golden waffles! We will have your guests smiling and we are committed to making your next special event all the more special.
Our Bethesda breakfast catering service located in Gaithersburg, Maryland comes to you and serves many surrounding communities. Communities we serve include: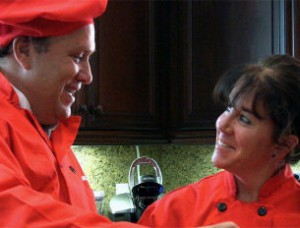 Owners David and Jennifer Model have had more than 25 years experience of building their company on a commitment to delivering unsurpassed service and quality. A shared love of food has helped them forge their company into a full time and successful business. In an effort to provide a service that is truly special, David and Jennifer have molded unique menu selections not available at with your standard caterer. Our various menu options were created for the lifestyles and palettes of this unique area.
You might be tempted to think that only know omelettes. Though we make delicious omelettes, we are a full services caterer and our menu selections are extensive! Our made to order Belgian waffles and crepes are always popular among guests. Check out the Smoothie and Espresso bar menus as well. Looking for something a little more traditional? Our made to order pasta party lets your guests create their favorite pasta dishes. Our great menus give you delicious options to make your special event unique.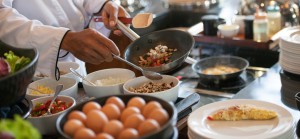 At Mr. Omelette Caterers we believe that we provide the best catering around. But you don't need to take our word for it! Check out what our past clients have to say about us on our testimonials page. Our mission is to provide you with great service and a truly unique and beautiful culinary experience. We are proud of the quality we serve and our client's praises are our greatest compliments.
Whatever you are planning, from a wedding to a anniversary, our catering service is "Eggsactly what you are looking for!" Contact us today or fill out the form on this page so we can get your party started!