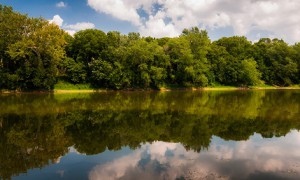 For over 27 years, Mr. Omelette has strived to separate ourselves from the rest of the humdrum catering companies in Maryland. Since the beginning, we have been able to be one of Maryland's premier breakfast catering companies by providing a diverse choice of unique menu packages, fabulous service, and a dedication to our craft. Nothing makes us happier than providing your next party or corporate event with top notch food and service. Once you see the menus we offer and get a taste of the services that we provide, you'll see why we are simply an "Eggs-eptional" Maryland catering company.
Unique Omelette Menus
Leading the way for "eggs-ellent" menu packages are our various omelette menu packages. We offer something for everyone. Our omelette menus are perfect for early morning corporate events, brunch parties, bridal showers, and more! Simply choose the best menu for the size and style of your event and we'll do the rest! Let us whisk up any of the following omelette menus for you:
Crepe & Belgian Waffle Menus
Our delicious, freshly made crepes and Belgian waffles are a fresh way to start your party off on the right foot. With savory and sweet options for our crepe creations, the hardest part of this menu package is deciding what to top your crepes with. The same can be said for our Belgian waffles, which come with fresh fruit toppings, whipped cream, maple syrup and more! When you choose Mr. Omelette out of all the other catering companies in Maryland, you won't be disappointed. Our crepe or Belgian waffle menus are a fabulous way to treat your guests at baby or bridal showers or even for dinner events. Whatever the function, we have you covered with these menu packages.
Special Luncheon Menus
If you are hosting a luncheon, then these menu packages are for you! Create a unique culinary experience for you and your guests when you choose one of the three different meal packages we offer. We know that your guest will be delighted by the fresh and gourmet display at your event. Unlike other catering companies in Maryland, we provide menus that are customizable so that you can get eggs-actly what you need for your party or event. You can find more information about our Luncheon Menu plans, here.
Smoothie & Barista Bar Menus
These menus are a great option if you're looking to tantalize your guests taste buds with delicious and unique beverages. These menus can be added onto any of our other catering menus or are perfect as a stand alone package. Our healthy smoothie bar is a hit at health functions or events and is a great way to fuel up your guests and keep up morale. Our espresso and cappuccino bar creates a warm and lively atmosphere or any corporate event, wedding or party.
Cocktail Menu
Enter into the Mecca of finger food with our unique cocktail menu. With our cocktail menu, you are able to choose from a selection of hot and cold hors 'd oeuvres to create a sophisticated night out that is truly unique. No other Maryland catering company allows you to create the menu of your dreams like Mr. Omelette does.
Pasta Menu
Mr. Omelette's pasta menu is perfect for large gatherings, corporate events or weddings in Maryland. With our Mrs. Pasta Party, you can enjoy the comfort food you grew up with that's sure to put a smile on everyone's face. Satisfy your guests with our quality, homemade pasta dishes at your next event.
Carnival Cart Parties
If you're looking to have fun at your next party, then look no further! Our Carnival cart parties are great for bar/bat mitzvahs, birthday parties, sweet sixteens, or any event. None of the other catering companies offer party carts that are also "kosher" or "certified kosher" for your party. Contact us today, to see how you can get one or more of these fabulous carts for your next event.
Don't just take our word for it, see what our customers have to say about the quality and reliable catering service we have provided for them. We are proud to be a Maryland catering company and look forward to helping you celebrate your next event.