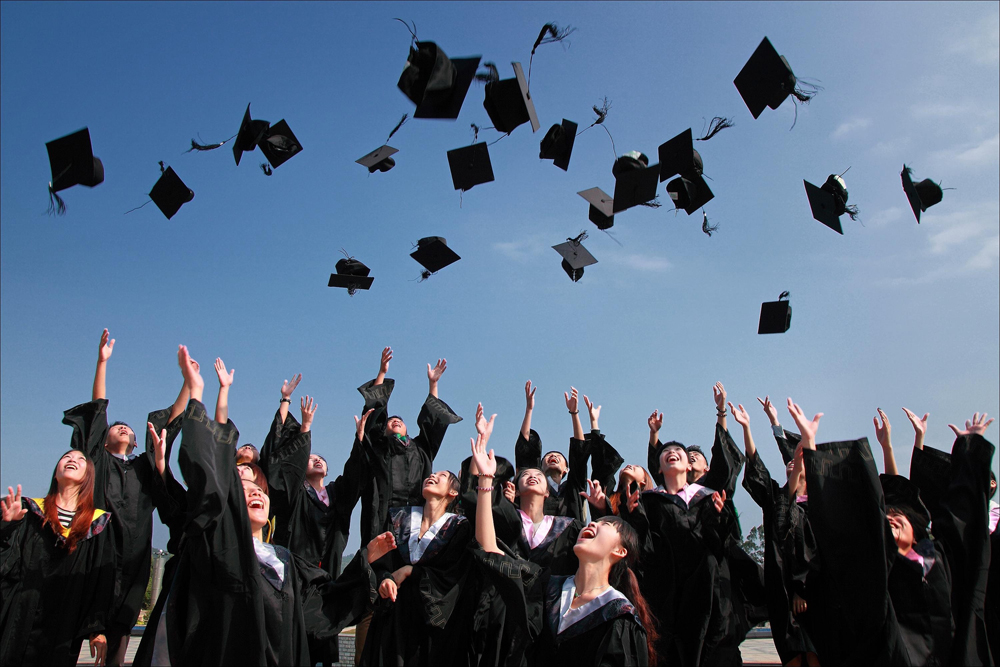 A graduation is no exception when it comes to great reasons to have a celebration. Graduation parties should be fun and memorable, and reflect the hours of hard work and dedication that the graduates in your life have put towards their education. But what is a great party without great food? Mr. Omelette has you covered for your graduation party catering services!
We are dedicated to helping you create a celebration your guests will remember. We service customers in the Washington DC, Alexandria, Arlington, Fairfax, Vienna, Germantown, Tysons Corner and Bethesda areas. We've been in the business of providing delicious food and amazing customer service for almost 30 years. We have many options for you to choose from, with menus and services tailored to your needs and budget. All of our food is prepared fresh and made-to-order. Specializing in omelettes, crepes, waffles, and pasta dishes, it is our goal to leave your guests raving about the food at your graduation party.
The Smoothie Bar
Your guests would have to be crazy not to go crazy over our Smoothie Bar. We use only the freshest and finest of ingredients, and our smoothies are blended to a creamy perfection for each of your guests. While most of our menus are on the savory side, this sweet bar option lets you tempt your guest's taste buds while they treat their bodies to healthy and delicious blends of fruits and veggies packed with antioxidants and vitamins. This menu is a great option for parties of all sizes, ranging from thirty guests to three hundred or more.
If the Smoothie Bar sounds like your kind of party, you will get to choose three of our nine signature flavor blends. Or, if you have something specific in mind, we can help you create a masterpiece all your own! We are even able to provide dairy-free options for guests in need with prior notice.
Smoothie Bar Flavors
Frozen Pina Colada
Frozen Lemonade Smoothie
Fuzzy Navel Smoothie
Mango Tango Smoothie
Pineapple Strawberry Banana Smoothie
Purple Passion Smoothie
Strawberry Banana Smoothie
Organic Green Machine Smoothie
Chocolate Avocado Smoothie
The Cocktail Party
Let us introduce you to finger food heaven! The Cocktail Party menu is perfect for the casual get together of your family and friends. We have a large array of hot and cold hors d'oeuvres that are sure to leave you and your guests satisfied. We always recommend choosing a mixture of at least six hot or cold hors d'oeuvres to deliver a savory addition to any cocktail party.
A few of our hot hors d'oeuvres options include:
Mini Homemade Pizzas
Vegetable Eggrolls
Broccoli and Cheese Puffs
Assorted Quiche
Homemade Potato Pancakes
Stuffed Mushrooms
Mini Samosas
Corn Quesadillas
And more!
Our awesome selection of cold hors d'oeuvres include:
Cucumber and Herb Canapes
Baba Ghanoush
Crostini with Tomato and Basil
Roasted Mediterranean Hummus
Vietnamese Vegetarian Spring Rolls
Fresh Mozzarella Caprese Salad
Vegetable Platter with Dip
Cucumber and Avocado California Rolls
Artichoke and Sweet Peppers on Toast Points
And more!
Mrs. Crepe Party Complete Package
This package is perfect for any party no matter the size or time of day. If you are hosting something a little more formal than a cocktail party, the Mrs. Crepe Party Complete might just be the right menu for your graduation party catering service! Our delicious crepes are made fresh to order right before your eyes with any combination of ingredients. Your guests are sure to talk about this party for this, and many graduation parties to come. With our top-notch professional catering team, and our unique displays, they are sure to be impressed.
We will start your guests off with an assortment of imported and domestic cheeses and other tasty starters to get the party goers munching and mingling. Then they get to choose their personal perfect combination of fillings to stuff inside our thin and savory style crepes. Paired with their choice of salad, pasta, and bread, your guests will be stuffed and satisfied to their stomach's utter content. Finished off with some of our scrumptious desserts and washed down with a nice beverage, party goers might not talk about anything but the food.
Reach out to Mr. Omelette for your graduation party catering services, and find out how we can help you create the most enjoyable and delectable of memories.