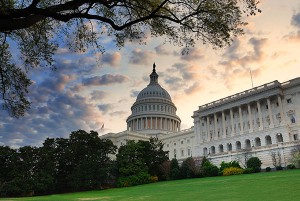 Washington D.C. offers so many different venues to have your next event, political rally, or party at that it can be overwhelming for you as the host to choose the perfect venue and the perfect breakfast catering in Washington D.C. While Mr. Omelette can only point you in the right direction for venue options, we certainly can provide the best menus for breakfast catering around. You may be asking yourself, why has a company with a silly name been able to stay in business for over 27 years? Because we serve delicious and unique menu options, while providing excellent service to all of our customers that just can't be beat. But don't let our name fool you! Though we are Washington D.C.'s premier omelette guy, we also provide other menu packages for all party sizes and palettes. As you'll see below, we have something for virtually everyone.
Washington D.C. Breakfast Catering Menu Packages
Washington D.C. Breakfast Catering: Corporate Special
Our Corporate Special is by far our customers favorite and most valued package that we offer. If you need to fuel up your team for a Washington D.C. political event, this is the perfect package for you. For this package there is a required 30 guest minimum and an omelette chef is included for up to 4 ½ hours. You can find more information on pricing for weekdays and weekends, here. In our Corporate Special Package you will receive:
Omelette Selection: Treat your guests to hot and fluffy omelettes served with their choice of sauteed onions, tri-color peppers, mushrooms, Feta cheese, avocado, salsa and more!
Breads – Receive assorted bagels with cream cheese and raisin pumpernickel bread.
Desserts – Fruit filled danishes and other pastries.
Beverages – Tropicana orange juice, coffee, and condiments.
Washington D.C. Breakfast Catering: Executive Corporate Special
Really show off at your next party or event in Washington D.C.! Mr. Omelette highly recommends our Executive Corporate Special menu package. This package is perfect for larger parties and rallies and requires a 35 guest minimum. Instead of the usual omelette spread served with our various omelette packages, this particular menu comes with a gourmet egg dish, like our homemade vegetable frittata, served in a chafing dish. Along with this freshly made egg dish, your Executive Corporate Special menu comes with:
Breads – In addition to the assorted bagels, served with cream cheese and the raisin pumpernickel bread, your guest will enjoy a selection of freshly baked, assorted mini muffins.
Desserts – Fruit display with berries, alongside fruit filled danishes and assorted pastries.
Beverages: Refresh your guest with delicious, cold Tropicana orange juice.
Washington D.C. Breakfast Catering: Belgian Waffle Special
At Mr. Omelette we know that our customers like to change it up from our "eggs-ellent" menus once in awhile with our Belgian Waffle Menu. Once you and your guests get a taste of our fresh, homemade Belgian waffles, you'll wonder why we aren't called Mr. Belgian Waffle instead! Choose this one of kind menu the next time you need breakfast catering in Washington D.C.  Treat your guests to the following:
Waffles And Topping Selections – These waffles come with all the "fixins". Your guests can top their waffles with: fresh blueberry or strawberry topping with sauce, whipped cream, maple syrup, whipped butter and powdered sugar.
Fresh Fruit Display – Artfully displayed on our fruit tray are strawberries, pineapple, grapes, watermelon, cantaloupe, honeydew, and assorted berries.
Beverages – Coffee with condiments and Tropicana orange juice.
All of our corporate menus for Washington D.C. breakfast catering come with plastic cater ware with Buffet covers and a personal omelette chef(s). 
Mr. Omelette For Your Washington D.C. Breakfast Catering
Just because you are having a corporate event, doesn't mean you need to stick to our corporate menus! No matter your event or party we offer many different types of packages from pasta parties to espresso/cappuccino bars and everything in between. No matter the style or size of your party or event we have something for you. Call us today, to find out more information on how we can help to make your next event an unforgettable one!